Skip to Content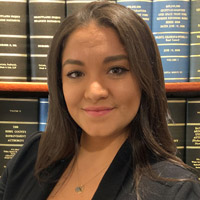 Devon Dafonseca
ANALYST
Devon Dafonseca joined NW Financial in July 2020. Mrs. Dafonseca's role currently is to work diligently with Principals and Vice Presidents of the firm on the implementation and execution of the CARES Act Small Business Grant Programs in multiple counties.
Since joining the firm, Mrs. Dafonseca has been directly involved with the launch of and day-to-day running of the CARES Act programs in multiple New Jersey counties. This includes communication and project coordination with each county NW Financial is working with, and implementation of project plans. She is highly proficient in administrative support as well as project management. Mrs. Dafonseca is also well-versed in public relations.
Her primary focus with the firm is to assist in the development and execution of all CARES Act Programs and to work with the administration in multiple counties to help their small businesses get back on their feet during COVID-19. Prior to joining the NW Financial team, Mrs. Dafonseca was heavily involved in Project/Event Coordination and Management in the Northern New Jersey area.
EDUCATION
Montclair State University
Bachelor of Arts: Communication Studies and Public Relations